Our Founder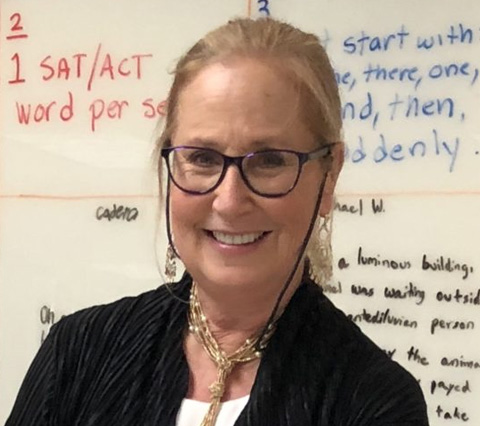 Tobi J. Phillips, Ed. D. (cert), Headmaster, Founder of Village East Gifted, Inc.
has been teaching students in grades N-12 for over forty-six years. She received her B.A. from Ithaca College with a double major in Vocal Music and Anthropology. She earned three masters from Boston College: Masters of Education (M. Ed), Masters of Special Education (M. A.) and Special Education of the Blind and Visually Impaired (M.S.). She was accepted into the doctoral program at Teachers College, Columbia University where she became Ed. D. certified in Instructional Technology in Education.
CERTIFICATIONS HELD:
Gifted Education
Early Childhood-Kindergarten
Grades 1-6 and Social Studies/English Grades 7-12
Special Education
Special Education for the Blind and Visually Impaired
Braille Transcription
Peripatology (Orientation and Mobility for the Blind)
License from New York State in Archaeological Excavation.
CONTRIBUTING LIFE EXPERIENCES:
Ms. Phillips integrates her diverse skills, interests and life experiences (listed below) into her trademarked and patented teaching methodologies, challenging and unique curriculum ideas and her creative approach to learning.
In 2005, Phillips received the New York Senate Liberty Award for her rescue efforts after Hurricane Katrina initiating, implementing and participating in extensive community service projects for homeless infants.


Phillips has organized fundraising events for Multiple Sclerosis Society, Make-A-Wish Foundation, American Heart Association, American Cancer Society and Blessings in a Backpack.


In 2001, Phillips was awarded the OMER Award for outstanding coaching of five teams (35 students) in the International Odyssey of the Mind Competition.


Accepted to Farrell's School of Performing Arts where she performed as a singer and dancer in various musical productions on Long Island


Formed a singing group and performed her original music in local cafes on Long Island


Joined a national baton twirling team that participated in competitions across the country


Won the National Choral Award after her active involvement in the school music program and her solo performance in the All-State Choir


Participated in a foreign studies program in London, England focusing on British history, education, theater and architecture


Interned at The Dartington School as a music/dance therapist and helped implement an enrichment program for their middle school students


Taught deaf-blind students at Perkins School For the Blind in Boston, Massachusetts


Created a "Guitar Workshop for the Blind" to teach her students unique ways of playing the guitar without sight


Obtained a position as an itinerant teacher for the New York State Commission for the Blind


Worked as a freelance writer and producer of instructional videos while completing her doctoral studies at Teachers College, Columbia University


Became a partner of City Light Productions, a film company specializing in corporate videos and feature films


Titled Associate Producer of the internationally acclaimed film," Torn Apart", which had its premiere at the Cannes Film Festival in 1989


Employed by Todd Street Productions, a company specializing in corporate entertainment and event planning


Established a local community support group called, "Working Moms", consisting of thirty working parents and their children


Attended culinary school and opened, "Piece-A-Cake", a company that designed custom cake sculptures and hand-crafted wedding cakes


Won three awards for her work at the "International Societe Culinaire Philanthropique" Cake Show at the Jacob Javits Center in Manhattan


Taught for three years for the Merrick Central School District as a high school Social Studies and English Teacher


Designed and implemented an enrichment program at the North Shore Hebrew Academy


Worked for five years as a tenured Teacher of the Gifted and Talented at the Carrie Palmer Weber Middle School in the Port Washington


Held a full-time position in the Half Hollow Hills School District as a Teacher of the Gifted and Talented in AHAP, a magnet program for gifted students in grades 3-5 as well as an elementary in-school enrichment specialist


Coached thirty-three teams in the Odyssey of the Mind Competition.


Traveled to England, Scotland, Ireland, Wales, France, Holland, Italy, Portugal, Denmark, Austria, Switzerland, Germany, Norway, Finland, Sweden, Greece, Israel, Lebanon, Spain and Morocco


Enjoyed long distance cycling taking numerous bike trips through Alaska, Nova Scotia and Ireland


Opened Village East Gifted Program on Long Island in May 2007, providing enrichment for gifted students in grades kindergarten through college


Brought her summer program to West Hills Day Camp allowing gifted campers "the best of both worlds"… day camp and enrichment


Established the "VEG Mentoring Program" in 2012 inviting former VEG gifted students to assist in the classroom and serve as role models for the students


Copyrighted and received a registered trademark on her curriculum and teaching methodology known as "Phillips RBM Approach (Reawakening Brilliant Minds)


Expanded Village East Gifted's facility in September 2013 opening two new locations in Suffolk and Nassau counties


Became the only academic enrichment program for gifted and talented students (Ages 2-16) on Long Island offering classes and private enrichment seven days a week
Franchised Village East Gifted
Recipient of the Power Women of Long Island Award
Created an in-school (in person and via Zoom) franchise model for public and private schools bringing its own teachers, curriculum materials, furnishings, technology and VEG unique, portable learning environment to schools that do not have gifted programs. All VEG needs is a classroom to hold the program and they supply everything else.
Publishing Village East Gifted's forty-three years of gifted curriculum to be offered to schools worldwide